Huaige CE GS Certificate stage electric chain hoist 1 ton 10M
Huaige stage chain hoists are designed to handle stage and theatrical equipment and enable the safe and accurate positioning of speakers, lighting systems, stage sets, and sceneries. The features and options of
Huaige Group concert hoist make it the best choice for a demanding customer. Its low weight makes it ideal for touring events. Its compact size permits it to fit inside truss structures. Its quietness makes it ideal for operation during performances, even in theaters. Its CE mark and GS certification ensures the quality process.
.
Huaige CE GS Certificate stage electric chain hoist 1 ton 10M
1. Clutch: Protects hoist, operator, structure from damaging overloads.
2. With Overload Protection: Designed to prevent lifting of excessive overloads. Helps prevent lifting of dangerous loads.
3. Zinc plated Load Chain to protect against corrosion. Optional black finish available.
4. Low voltage control: 24 and 48 volt optional.
5. Cast aluminum housing, lightweight. Black power coated finish for low visibility.
6. 5-teeth lifting chain wheel
7. Double brake: With mechanical brake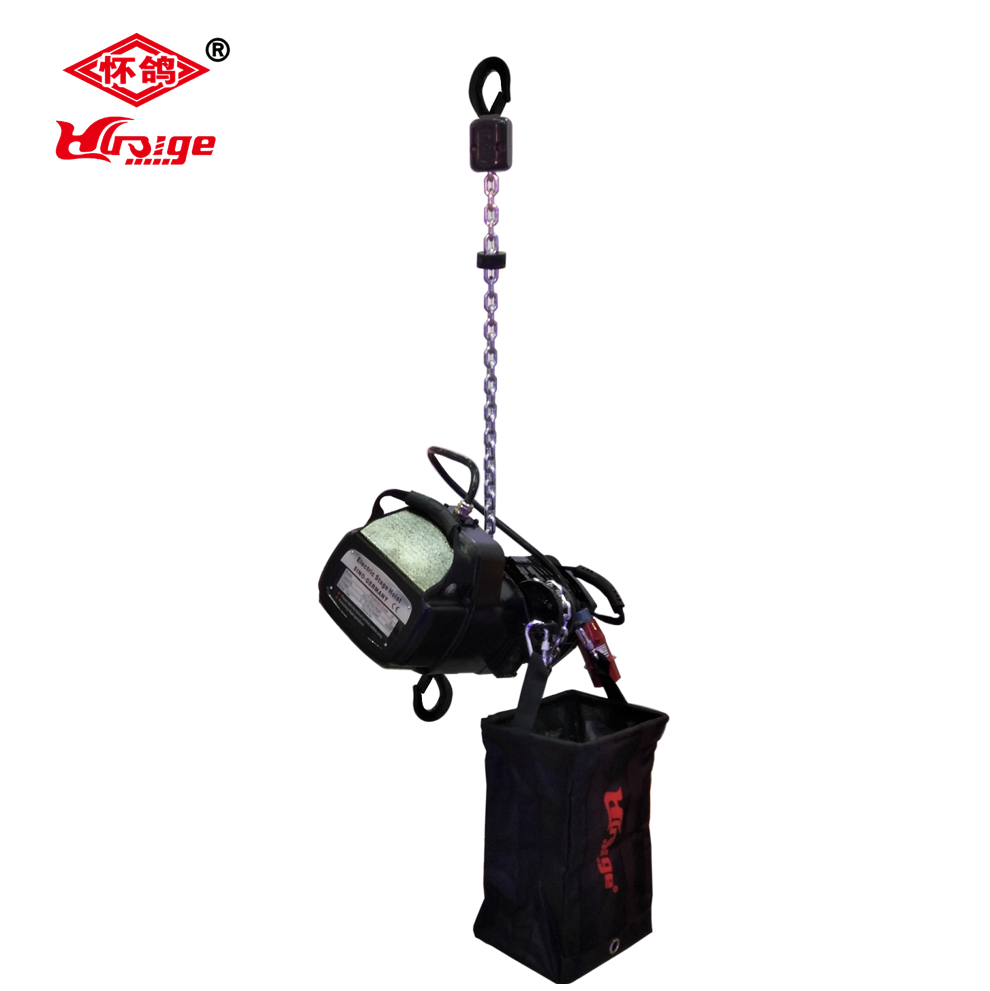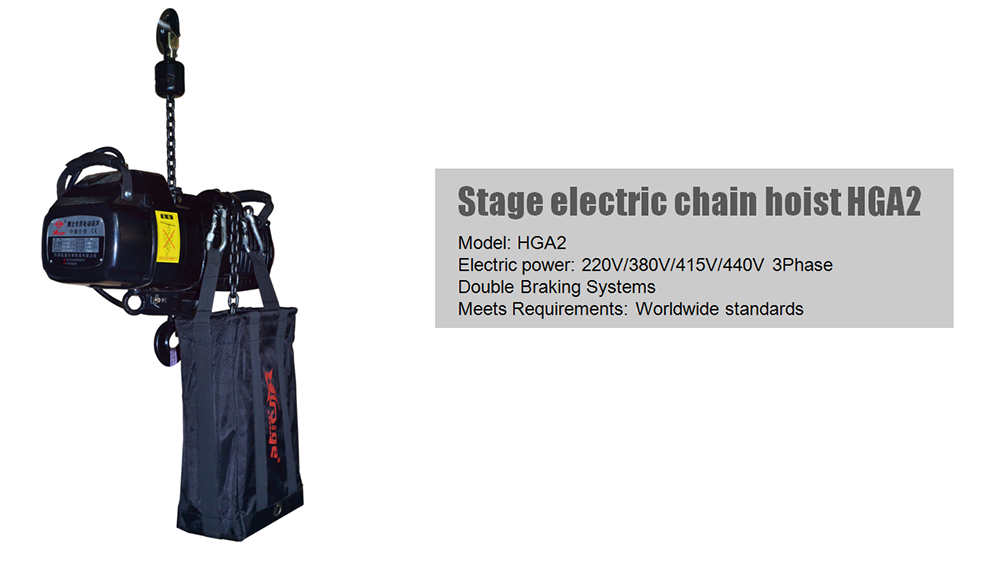 Electric stage chain hoist 1 ton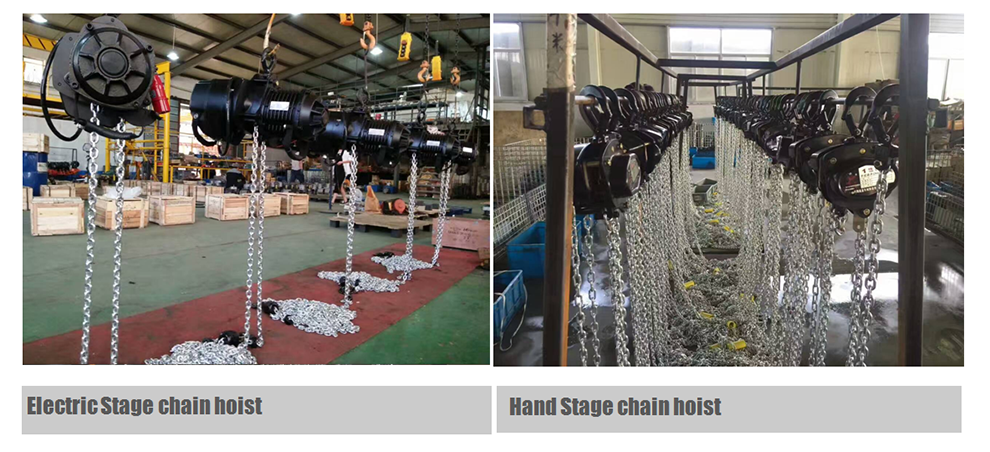 Convenient single-handed handling and guidance of loads weighing up to 250 kg
Quick-change coupling for a variety of load handling attachments (load hooks, pantograph tongs, clamping and shaft grippers, parallel gripper systems, specifically developed load handling attachments)
Service-friendly thanks to diagnostics interface
Chain End Stop Assembly - Fits below dead end link on lifting chain for added measure of protection.
Oil Bath Transmission - Precision machined alloy steel gears run in oil bath for longer, quieter operation.
Upper Composite Chain Guide - Improves chain life and reduces chain noise.
Lower Chain Guide - Features easy capacity conversion.
One Chain Size - All models reduce inventory.
Road-Ready - Models equipped with handles for easy handling.
Double Brake - Optional double brake available.
BGV-C1 Version Available
Variable Speed Available
Meets Requirements - Meets or exceeds worldwide standards.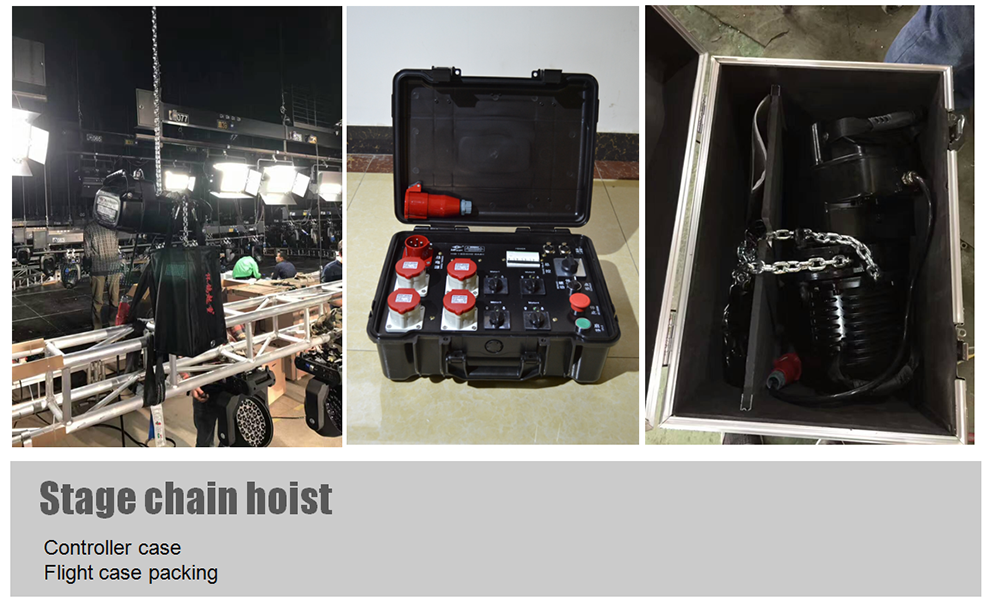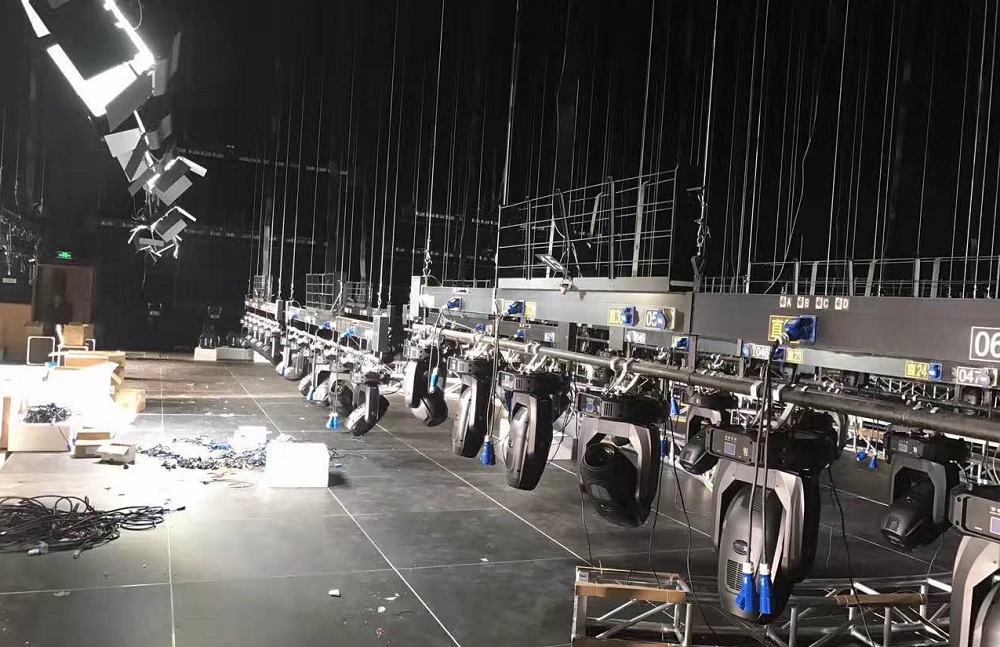 High safety and reliability
Five-Pocket Load Sheave - Increased chain and sheave engagement 25% over hoists with conventional four-pocket sheaves. Provides smoother lifting and reduces chain wear.
Mechanical Overload Protection Device - Helps protect hoist, operator, and supporting structures from damaging overloads, chain jamming and reverse phasing.
Limit Switches - Adjustable to regulate upper and lower load travel. Brass nuts standard for improved repeatability and chain positioning
Multiple Disc Motor Brake - Heavy duty design for reliabie operation. Direct acting for positive load holding and spotting.
Long service life
Gearbox, brake and slipping clutch maintenance-free for up to 10 years
Aluminium motor, gearbox and electrical cover parts provided with UV-resistant powder coating
Robust cylindrical-rotor motor with fan and separate brake beneath the electrical cover